March 21st - 31st, 2019
An experience of a lifetime, a South African Golf & Safari Tour brings out the best of Africa.
The partnership between Private Professional Golf and Giltedge Golf & Safari allows our guests to enjoy the best of South African luxury lifestyle and golf. Private Professional Golf's Founder & CEO, Derek Oakey, has traveled the world playing professional golf at the highest levels and has acquired a unique perspective of golf and luxury travel where he has based PPG's concept. Giltedge has been named "South Africa's Best Inbound Golf Tour Operator" by the World Golf Awards and has more than 15 years of experience in specialist luxury travel in South Africa.
Your PPG host , Derek Oakey, will take all the guess work out of the trip, allowing you to enjoy every minute of the South Africa experience.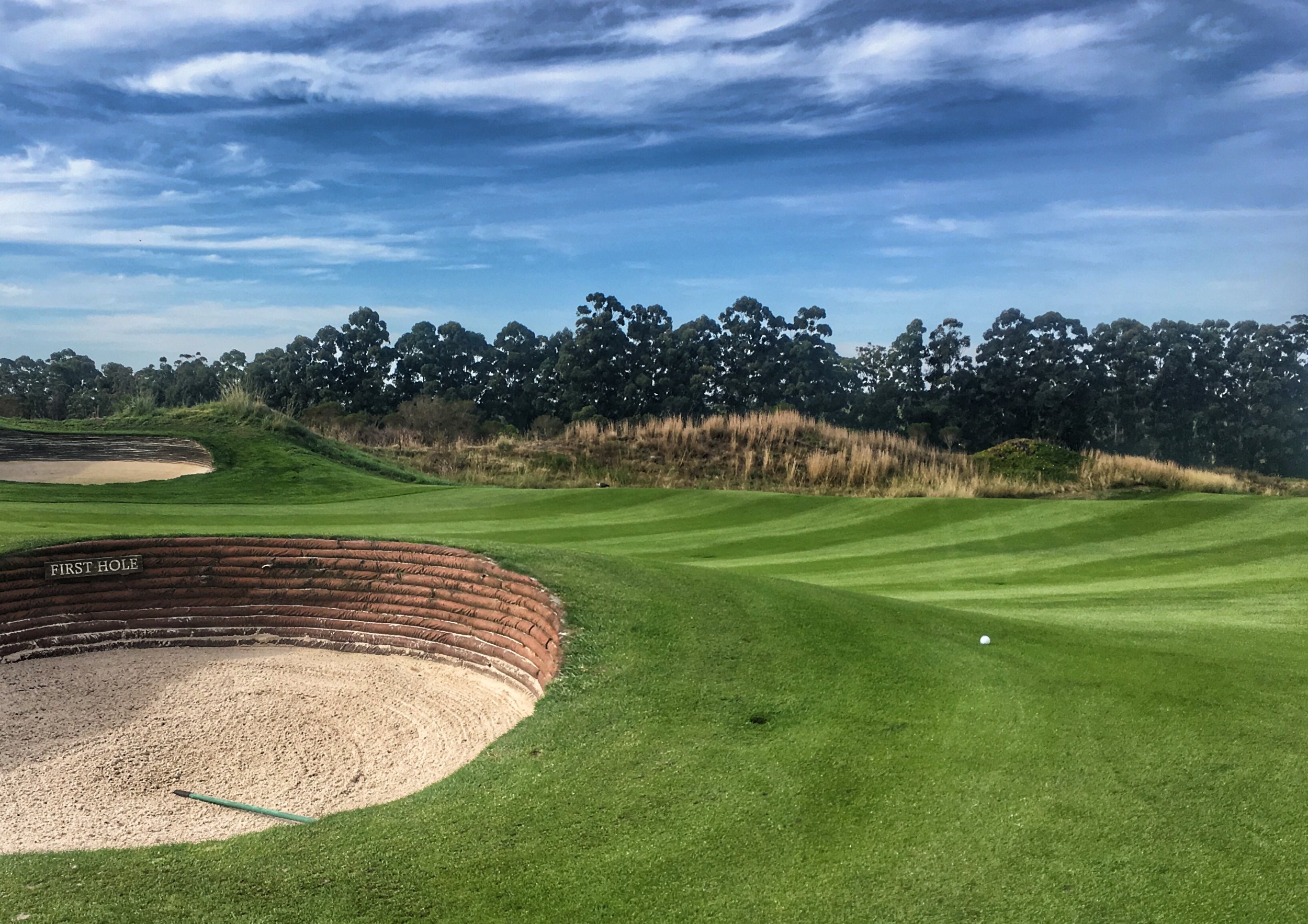 Even though the Big 5 are the main attraction, the golf courses in South Africa are something special. Fancourt is home to the number 1 ranked course in South Africa and also ranked in the top 100 in the world.
The Links at Fancourt
The Links is currently voted number one in the country by Golf Digest South Africa, and as number 43 in Golf Digest US edition's list of the world's 100 greatest golf courses. The Links has hosted some of the most prestigious tournaments in the world, including the Presidents Cup (2003), the SA Open (2005) and the 2012 Volvo Golf Champions European Tour. Inspired by the famous links courses of the British Isles, The Links is considered a masterpiece and plays host to a range of global golfing legends including John Bland, Justin Rose, Retief Goosen, Branden Grace and Ernie Els.
Montagu at Fancourt
Originally designed by Gary Player, Fancourt's Montagu course has developed into one of the finest 18-hole parkland layouts, earning it the number 8 position on Golf Digest SA's list of top golf courses in the country. Exquisitely conditioned to provide a riveting golfing experience, this tree-lined course covers large tracts of varying terrain on rolling land.
Pinnacle Point Golf Club
Overlooking the Indian Ocean near Mossel Bay, and designed by Peter Matkovich and 2011 Open Champion, Darren Clarke, Pinnacle Point is one of the most unique and scenic golf courses in the world. This Clifftop Fynbos Golf Course inspires the golfer to play this challenging layout with a level of respect due to its dramatic views and breathtaking terrain. The 72 par layout is characterized by 7 majestic holes that line the Indian Ocean rock cliffs, four of which are played over ocean and cliff. All 18 holes have been designed to fit the contours of the land.
Fancourt Resort Hotel
Fancourt, South Africa's premier leisure resort is situated in the heart of the Garden Route, seven kilometres from the George Airport. The resort is superbly landscaped on 613 hectares of lush countryside with the majestic Outeniqua Mountains as the perfect backdrop.
The Luxury Rooms at Fancourt are tailored for sophistication and the needs of modern-day travel, the Luxury Rooms serve as indoor sanctuaries for our esteemed patrons. Fitted with all the trappings of a five-star establishment, these rooms afford guests with an opportunity for repose against the backdrop of the majestic Outeniqua mountain range.
Resting at the confluence of the Indian and Atlantic Ocean, sandwiched between the slopes of the iconic Table Mountain and the glistening sapphire waters of Table Bay, the exceptionally scenic city of Cape Town is in a class of its own.
Some cities boast rich culture, vibrant nightlife, a cosmopolitan atmosphere and extraordinary architecture, while others boast breathtaking landscapes and extraordinary natural wonders. Cape Town is lucky enough to be blessed with all of these attractions and so much more. With its bustling harbour, world-class beaches, top-notch vineyards, and its mountainous surroundings brimming with diverse flora and fauna, Cape Town consistently captivates the hearts of all who visit.
Pearl Valley Golf Club
This masterpiece, the 8th ranked course in South Africa, was shaped by the vision of golf legend Jack Nicklaus and his unique touch is evident throughout the course. Officially opened in November 2003 by Nicklaus and South African great, Gary Player, Pearl Valley was named the Best New Golf Course of the year by Golf Digest magazine in 2005. The championship course has been ranked Best Conditioned Golf Course in the Western Cape for 2010, 2011, 2012/2013 and again for 2014/2015 by Golf Digest magazine.
Cape Point Tour
Embark on an awe-inspiring tour to the towering headland known as Cape Point. This rugged and rocky peninsula has become synonymous with the Cape of Storms since the explorer, Barolotmeu Dias, first set his sights on it in 1488. In those days, sailors saw Cape Point as both a useful landmark and a terrifying hazard depending on the time of day and the weather. No longer feared, Cape Point has become a popular attraction. Home to sweeping vistas, spectacular landscapes, and rich fauna and flora, there's no denying the beauty of this historic land formation.
Table Mountain
Table Mountain is the country's most photographed attraction and its famous cable car has taken millions of people to its top. Table Mountain has become the single most welcoming icon to not only our people, but travelers from all over the world. But this mountain hides many surprises that wait to be discovered. It is much more than a scenic photograph background or a place from where you can take a breathtaking photo of Cape Town. There are about 2,200 species of plants found on Table Mountain and 1470 floral species. Many of these plants and flowers are endemic to this mountain.
Winery Tours
Our group will take exciting wine tours through the best vineyards in the country. Many of the top vineyards are just with a short drive of the hotel and we will have guided tours through the region.For many, Cape Town has long been a focal point for South African travel, and it's easy to get caught up in its myriad of vibrant attractions, But a glance north opens up a whole other world of sightseeing opportunities. Thanks to its dry, mountainous climate, the area is home to more than 300 vineyards and is one of the World's largest wine producers. South African Winelands travel attracts oenophiles with vintages that range from Sauvignon blanc to its famed red Pinotage. Unsurprisingly, the region is a hotbed of first-class restaurants as well. (Travel & Leisure)
Cape Grace Hotel
Staying at Cape Grace is an experience in itself, melding the modern comforts of a Cape Town luxury hotel with traditional Cape culture. There is no better position for a Waterfront hotel than with Table Mountain standing sentry and towering over the hotel, a working harbour to one side and a multi-millionaire yacht basin on the other.
It's a heady mix of tantalizing experiences, which makes time spent at Cape Grace something to remember forever. The word 'GRACE' meaning undeserved favor, is the foundation on which Cape Grace is built. Cape Grace opened its doors in December 1996 as a small boutique hotel and from the outset; the vision was to create a hotel experience that was as 'unlike' any other hotel.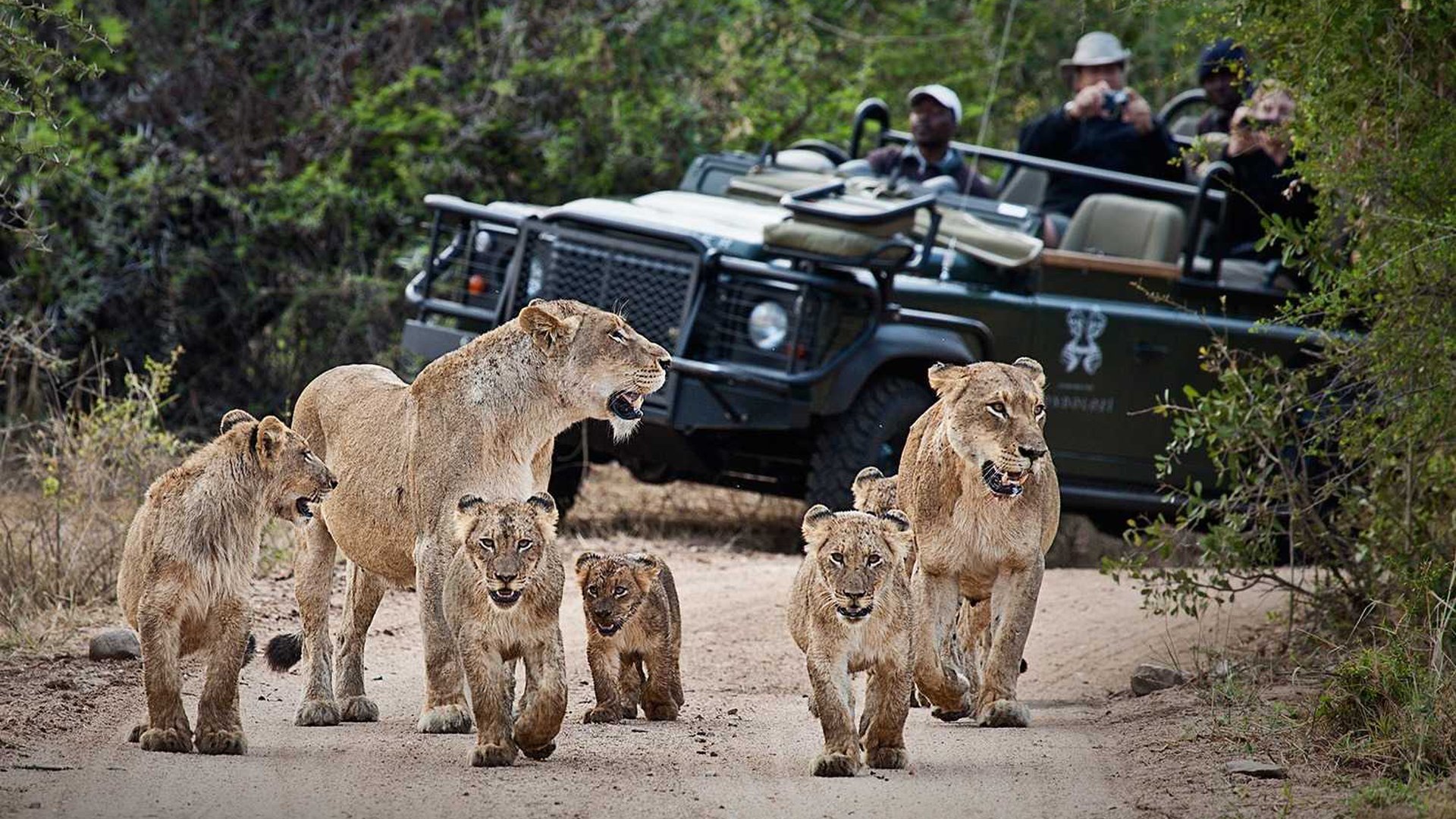 Part Three - Krugar Safari
Having close encounters with the Big 5 in their natural habitat is a life altering experience.
Jock Safari Game Reserve
Nestled amidst the lush vegetation in the South-Western corner of the majestic beauty that is the Kruger National Park. Jock Safari Lodge emerges at the pinnacle where the Mitomeni and Biyamiti rivers flow as one – a space for breath-taking wildlife sightings. The lodge with 6, 000 hectares of natural landscape offers guests one of the best Big 5 game viewing experiences in South Africa with its exclusive riverbed traversing rights. The Relaxation Retreat with steam room, sauna and hydrotherapy bath will ensure guests truly unwind. Guests have the opportunity to learn about the history of Jock and the area with the cultural heritage of the Bushveld.
Game Drives
Morning and evening drives are performed in covered 4×4 Land Cruisers conducted by highly experienced rangers.Traversing through the concession, the wildlife is sometimes staggering in its diversity. Enthralling sightings of elephants, prides of lions as well as a sea of buffalo horns rising from the grass as they lie resting in the growing heat, awaits one.At dusk, a vantage point is chosen to overlook one of the many breath-taking views of the Kruger National Park. Sundowners are enjoyed while tales of the bush are told and a glimpse of what this unique wilderness has to offer is seen while being entranced by the ever-changing colours of the sky as the sun slips into the timeslot of tomorrow. En route back to the lodge, nocturnal animals such as leopard, hyena and lion are often seen.
Leopard Creek Golf Club
Innovative architectural and landscaping techniques ensure that the Leopard Creek golf course and living areas are naturally protected from animals, while lakes and small streams have been diverted through the development to create scenic vistas and interesting golf strategies. Golfing hazards take on a new dimension at Leopard Creek, for much of the water is home to the magnificent creatures for which the river is named, crocodiles. The 505 meter par-five 13th is one of Leopard Creek's most memorable holes. Here the green is right on the edge of the Crocodile river but 32 meters above the level of the water, offering magnificent views up the river and into the Kruger Park.
Jock Safari - Main Lodge (Currently Under Full Renovation)
Main Jock Lodge ensures guests will experience a stay of seclusion and in pure harmony with the natural surroundings. Twelve secluded thatched suites, offering utter privacy, are veiled with lush trees and reed walls. Each leads on to a private deck with plunge pool and a Sala, an outdoor day bed, all with a spectacular view of the riverbed. Main Jock Lodge will help your soul capture the essence of finding your inner peace amidst the calls of the wild.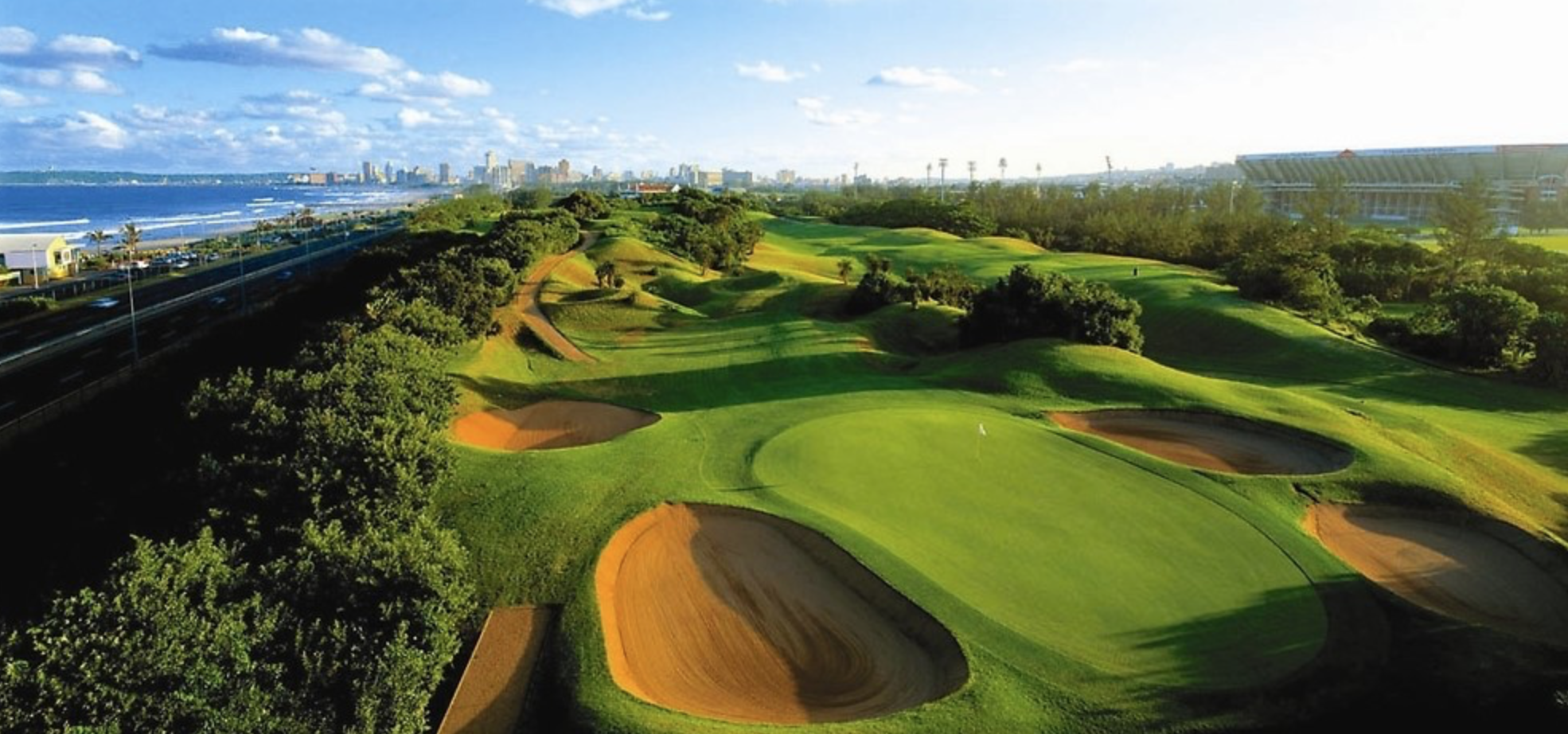 Durban Country Club
A course steeped in history and tradition, Durban Country Club boasts the unique claim of being the only course on the African continent to be rated in the Top 100 Golf Courses in the World by Golf Magazine USA. A combination of lush coastal vegetation, sand dunes and stunning views of the Indian Ocean make this course one of the most unique, and challenging, in the world. Offering a typical links layout, the coastal sand dunes on which the course is built, offer an interesting and sometimes difficult round to both the amateur and pro golfer alike. Durban Country Club is a shot makers course that you have to think your way around. The course, overlooking the Blue Lagoon estuary and the Indian Ocean, has hosted the South African Open 17 times, including the centenary SA Open in 2010, more than any other club in South Africa. Also home to the Volvo Championships in 2013 and 2014.
Arrival to Fancourt
Thursday, March 21st, 2019
Guests will arrive to the Fancourt Resort on the evening of day 1 and be met by Private Professional Golf founder, Derek Oakey
Dinner: TBD
Hotel: Fancourt Resort
Pinnacle Point Golf Club & Fancourt Montague
Friday, March 22nd, 2019
18 Holes at the scenic Pinnacle Point Golf Club with and optional round at Montague in the afternoon. Non Golf guests can relax at the resort or explore one of the local seaside towns.
Dinner: TBD
Hotel: Fancourt Resort
The Links at Fancourt (36)
Saturday, March 23rd, 2019
Guests will enjoy the number one ranked golf course in South Africa and a top 100 ranked course in the world. This course is so special that you will want to play it again... thus 36.
Dinner: TBD
Hotel: Fancourt Resort
Cape Town
Sunday, March 24th, 2019
Guests will take a morning flight from George to Cape Town and enjoy an afternoon Table Mountain tour.
Dinner: TBD
Hotel: Cape Grace Hotel
Golf Day - Pearl Valley Golf Estates
Monday, March 25th, 2019
Golfers will play Pearl Valley Golf Club in the morning while the non golfers take a tour of the Cape Peninsula. Both groups will meet up for wine tours in the afternoon.
Dinner: TBD
Hotel: Cape Grace Hotel
Krugar National Park
Tuesday, March 26th, 2019
Morning flight to Skukuza and afternoon game drive at Jock Safari Lodge
Dinner: Jock Safari Lodge
Hotel: Jock Safari Lodge
Leopard Creek Day
Wednesday, March 27th, 2019
Golf guests will travel to Leopard Creek and play 18 or 36 holes with the new par 3 course. Non golf guests will enjoy morning and afternoon game drives.
Dinner:Jock Safari Lodge
Hotel: Jock Safari Lodge
Safari Day
Thursday, March 28th, 2019
All guests will enjoy morning and afternoon game drives.
Dinner: Jock Safari Lodge
Hotel: Jock Safari Lodge
Morning Game Drive and Travel to Durban
Friday, March 29th, 2019
Morning game drive followed by a travel day to Durban.
Dinner: TBD
Hotel: Oyster Box
Durban Country Club
Saturday, March 30th, 2019
36 Holes at Durban Country Club
Dinner: TBD
Hotel: Oyster Box
Departure
Sunday, March 31st, 2019
Guests will fly to departure point of Johannesburg.
South Africa Luxury Trip Details
Group Size:
3 Couples & 1 PPG Host
Includes:
10 Nights of Luxury Accommodation with Daily Breakfast
8 Rounds of Golf (Includes caddies or carts where applicable)
Cape Town Tours Table Mountain & Cape Peninsula
Wine Tasting Tour
Luxury Ground Transportation with Driver
Domestic Flights: Johannesburg to George, George to Cape Town, Cape Town to Skukuza, Nelspruit to Durban, Durban to Johannesburg
Safari Experience at Jock Safari Lodge (Game Drives, and all meals)
PPG Host
Not Included:
International Flights
Transportation Not Mentioned
Meals & Drinks Not Mentioned
Activities Other Than Specified
Gratuities
Travel Insurance
Price Per Person:
Golfer: $12,900
Non Golfer: $11,500