An experience of a lifetime, a South African Golf & Safari Tour brings out the best of Africa.
The partnership between Private Professional Golf and Giltedge Golf & Safari allows our guests to enjoy the best of South African luxury lifestyle and golf. Private Professional Golf's Founder & CEO, Derek Oakey, has traveled the world playing professional golf at the highest levels and has acquired a unique perspective of golf and luxury travel where he has based PPG's concept. Giltedge has been as "South Africa's Best Inbound Golf Tour Operator" by the World Golf Awards and has more than 15 years of experience in specialist luxury travel in South Africa.
By having a PPG host, Derek Oakey, accompany your trip, takes all the guess work out of the trip and allows our guests to enjoy every minute of the South Africa experience.
This is a suggested itinerary and each trip will be customized for the needs of our guests.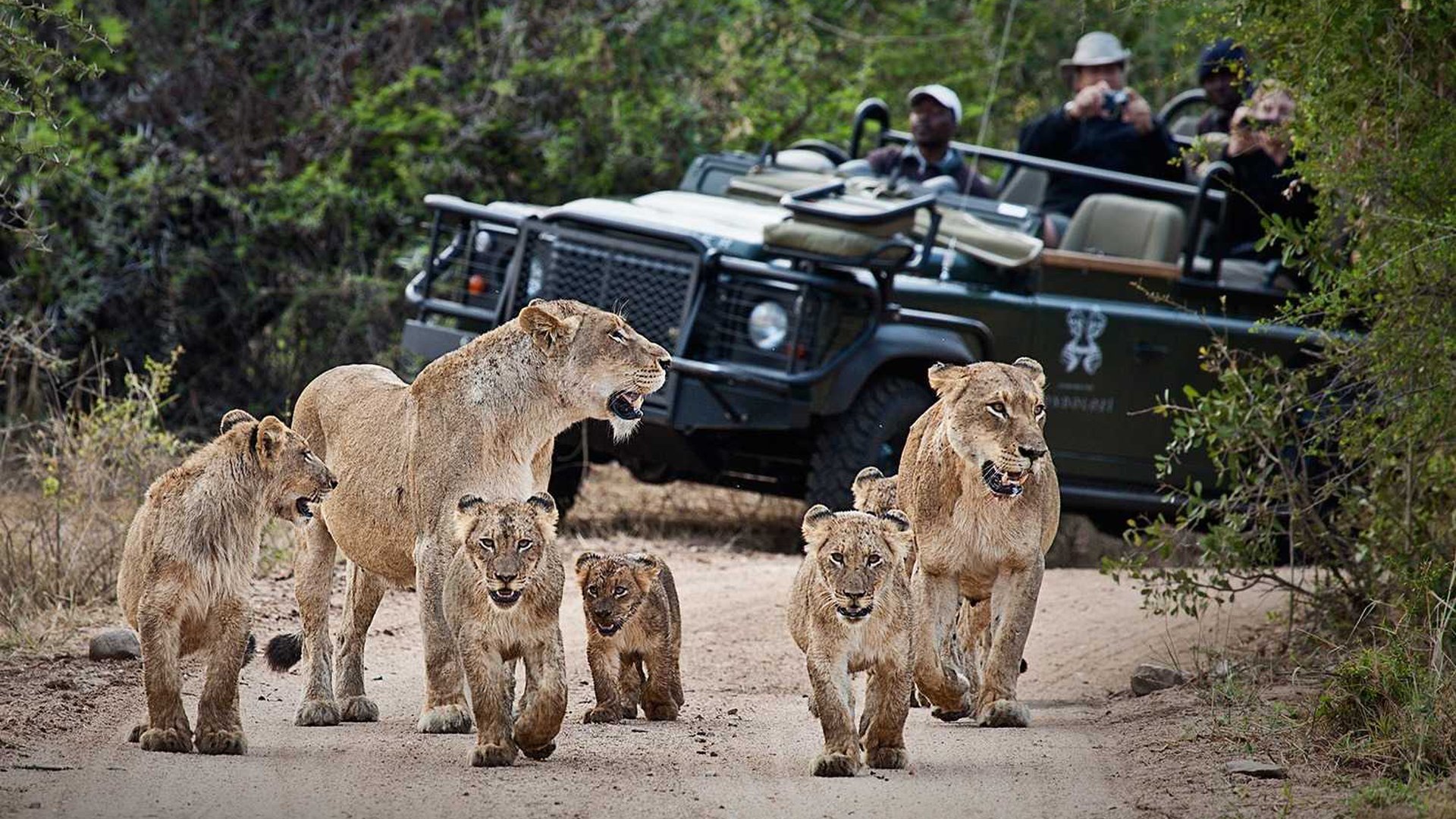 Having close encounters with the Big 5 in their natural habitat is a life altering experience and the Londolozi Game Reserve, in the very heart of the Sabi Sands Game Reserve, is the ultimate combination of luxury and game viewing.
Londolozi is situated on the Sand River in the very heart of the Sabi Sand Game Reserve. This reserve forms part of the Greater Limpopo Transfrontier Park, a vast and growing area that currently covers six million acres and incorporates the famous Kruger National Park. Wild animals move freely across this vast space, offering spectacular game viewing and a true wilderness experience.
Breeding herds of elephant and buffalo roam throughout Londolozi, while white rhino and lion concentrations are among the highest recorded on the African continent.
Game drives at Londolozi are taken by professional, passionate and knowledgeable rangers and trackers, who have 350 years of experience between them. With over 16,000 hectares of traversing wilderness, no two game drives are ever the same. Trackers sit up at the front of the Land Rover looking for fresh animal tracks, while rangers drive with astonishing skill into ravines and through thicket in pursuit of rare animal sightings, simultaneously wowing guests with their outstanding knowledge and unforgettable stories.
Yet it's the leopards of Londolozi that make Londolozi world famous for wildlife, and lie at the heart of the Londolozi feeling. Over the course of three decades, a unique relationship has developed between the rangers and the trackers and generations of wild leopards. Intimate leopard sightings are frequent, an experience that guests agree is a pinnacle life experience.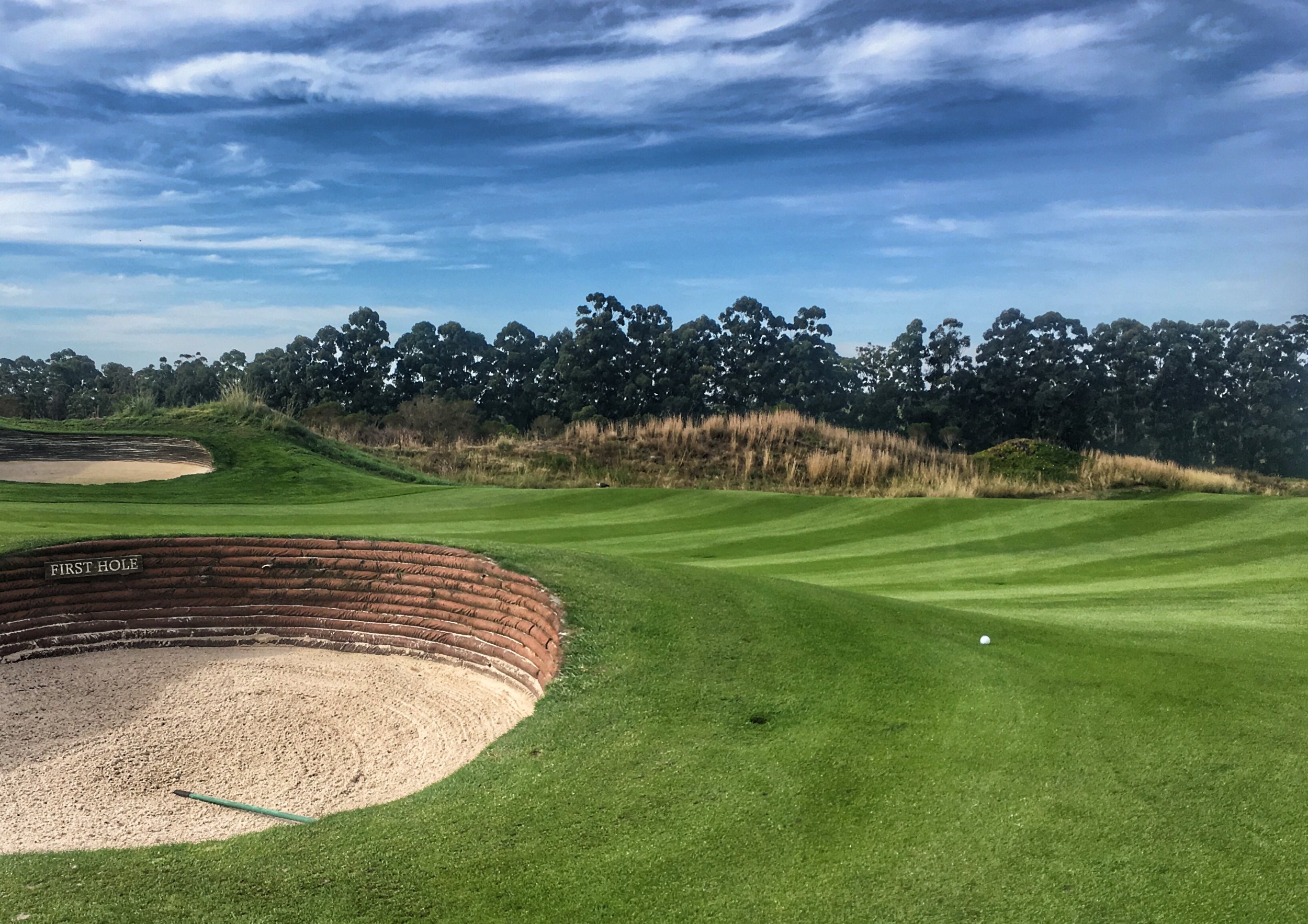 Even though the Big 5 are the main attraction, the golf courses in South Africa are something special. Amazing coastal views, two top 100 courses in the world, and courses with wildlife encounters makes South African golf worth the effort of bringing your clubs!
The Links at Fancourt
The Links is currently voted number one in the country by Golf Digest South Africa, and as number 43 in Golf Digest US edition's list of the world's 100 greatest golf courses. The Links has hosted some of the most prestigious tournaments in the world, including the Presidents Cup (2003), the SA Open (2005) and the 2012 Volvo Golf Champions European Tour. Inspired by the famous links courses of the British Isles, The Links is considered a masterpiece and plays host to a range of global golfing legends including John Bland, Justin Rose, Retief Goosen, Branden Grace and Ernie Els.
Erinvale Golf Club
Erinvale Golf Club played host to the World Cup of Golf held in 1996 (only a year after it's official opening) as well as the SAA Open in both 2003 and 2004 and most recently hosted the South African Disabled Open. The golfing experience at Erinvale Golf Course is divided into two distinctly different nines. The first nine takes you through the flatter, residential part of the estate, while the back nine makes its way upwards on the slope of the Helderberg Mountains, allowing the golfer to enjoy beautiful sea and mountain views. If the challenge of a Gary Player designed 18 hole golf course, coupled with breath-taking winelands, sea and mountains views is what you are looking for, then Erinvale Golf Course is the place to visit. The Clubhouse is nestled in the middle of the Erinvale Estate, at the foothills of the Helderberg and Hottentots Holland Mountains, in Somerset West.
Pearl Valley
This masterpiece, the 8th ranked course in South Africa, was shaped by the vision of golf legend Jack Nicklaus and his unique touch is evident throughout the course. Officially opened in November 2003 by Nicklaus and South African great, Gary Player, Pearl Valley was named the Best New Golf Course of the year by Golf Digest magazine in 2005. The championship course has been ranked Best Conditioned Golf Course in the Western Cape for 2010, 2011, 2012/2013 and again for 2014/2015 by Golf Digest magazine.
Fancourt Montagu
Originally designed by Gary Player, Fancourt's Montagu course has developed into one of the finest 18-hole parkland layouts, earning it the number 6 position on Golf Digest SA's list of top golf courses in the country. Exquisitely conditioned to provide a riveting golfing experience, this tree-lined course covers large tracts of varying terrain on rolling land.
Pinnacle Point
Overlooking the Indian Ocean near Mossel Bay and designed by Peter Matkovich and 2011 Open Champion, Darren Clarke, Pinnacle Point is one of the most unique and scenic golf courses in the world.This Clifftop Fynbos Golf Course inspires the golfer to play this challenging layout with a level of respect due to its dramatic views and breathtaking terrain. The 72 par layout is characterised by 7 majestic holes that line the Indian Ocean rock cliffs, four of which are played over ocean and cliff. All 18 holes have been designed to fit the contours of the land.In 2016, Pinnacle Point was named South Africa's Best Golf Course at the 3rd Annual World Golf Awards and just received it's 2017 nomination in the same category.
Leopard Creek
The annual site of the European Tour's Alfred Dunhill Championship and the 88th ranked course in the world, Leopard Creek is an extraordinary course with the sightings of crocodile, hippo, antelope, buffalo and elephant being commonplace on the course or in the Kruger Park bordering the course. The 505 meter par-five 13th is one of Leopard Creek's most memorable holes. Here the green is right on the edge of the Crocodile river but 32 meters above the level of the water, offering magnificent views up the river and into the Kruger Park.
Resting at the confluence of the Indian and Atlantic Ocean, sandwiched between the slopes of the iconic Table Mountain and the glistening sapphire waters of Table Bay, the exceptionally scenic city of Cape Town is in a class of its own.
Some cities boast rich culture, vibrant nightlife, a cosmopolitan atmosphere and extraordinary architecture, while others boast breathtaking landscapes and extraordinary natural wonders. Cape Town is lucky enough to be blessed with all of these attractions and so much more. With its bustling harbour, world-class beaches, top-notch vineyards, and its mountainous surroundings brimming with diverse flora and fauna, Cape Town consistently captivates the hearts of all who visit.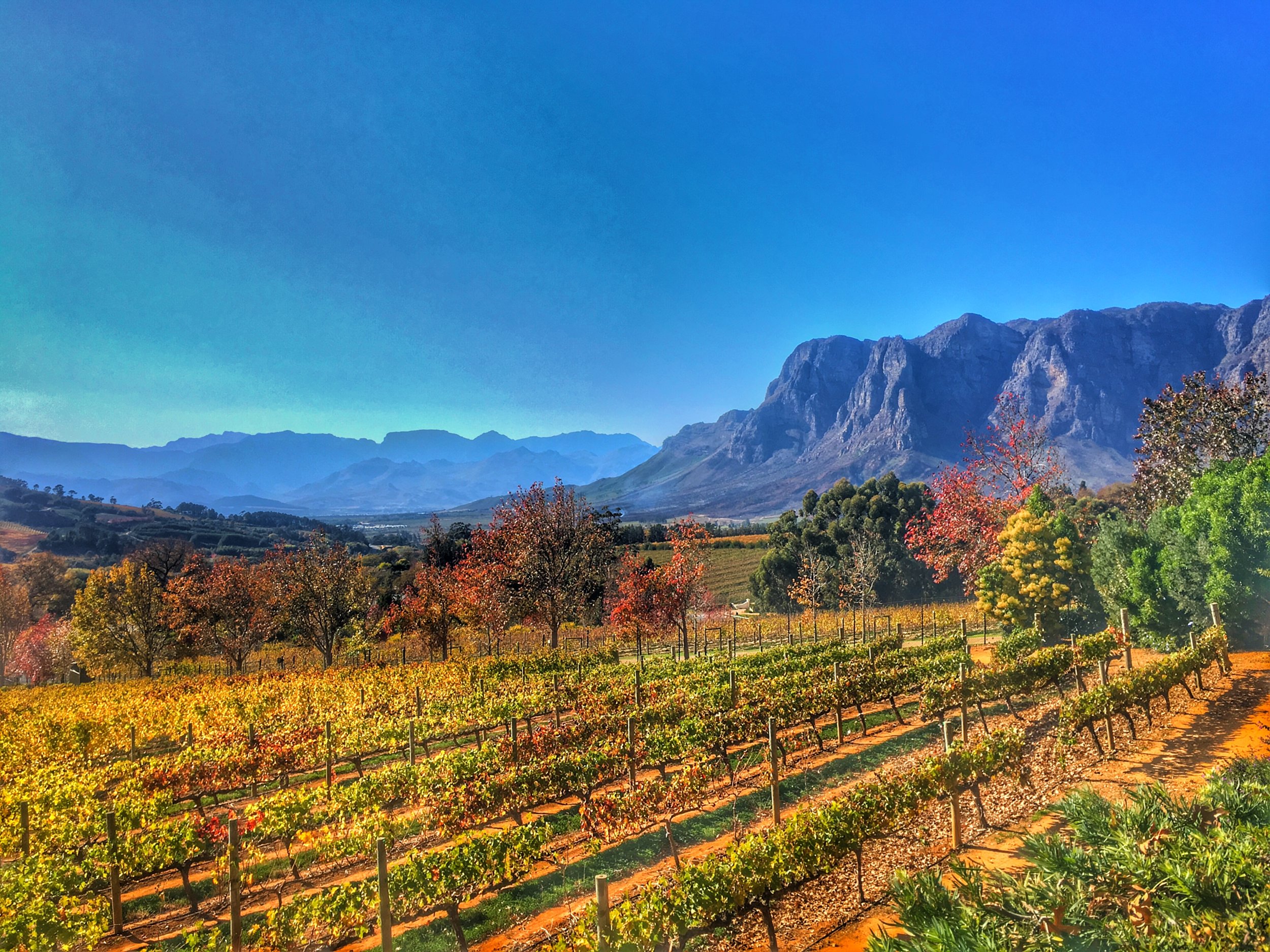 Some of the worlds top wineries are found just outside Cape Town in the Stellenbosch and Franschhoek areas.
For many, Cape Town has long been a focal point for South African travel, and it's easy to get caught up in its myriad of vibrant attractions, But a glance north opens up a whole other world of sightseeing opportunities. Thanks to its dry, mountainous climate, the area is home to more than 300 vineyards and is one of the World's largest wine producers. South African Winelands travel attracts oenophiles with vintages that range from Sauvignon blanc to its famed red Pinotage. Unsurprisingly, the region is a hotbed of first-class restaurants as well. (Travel & Leisure)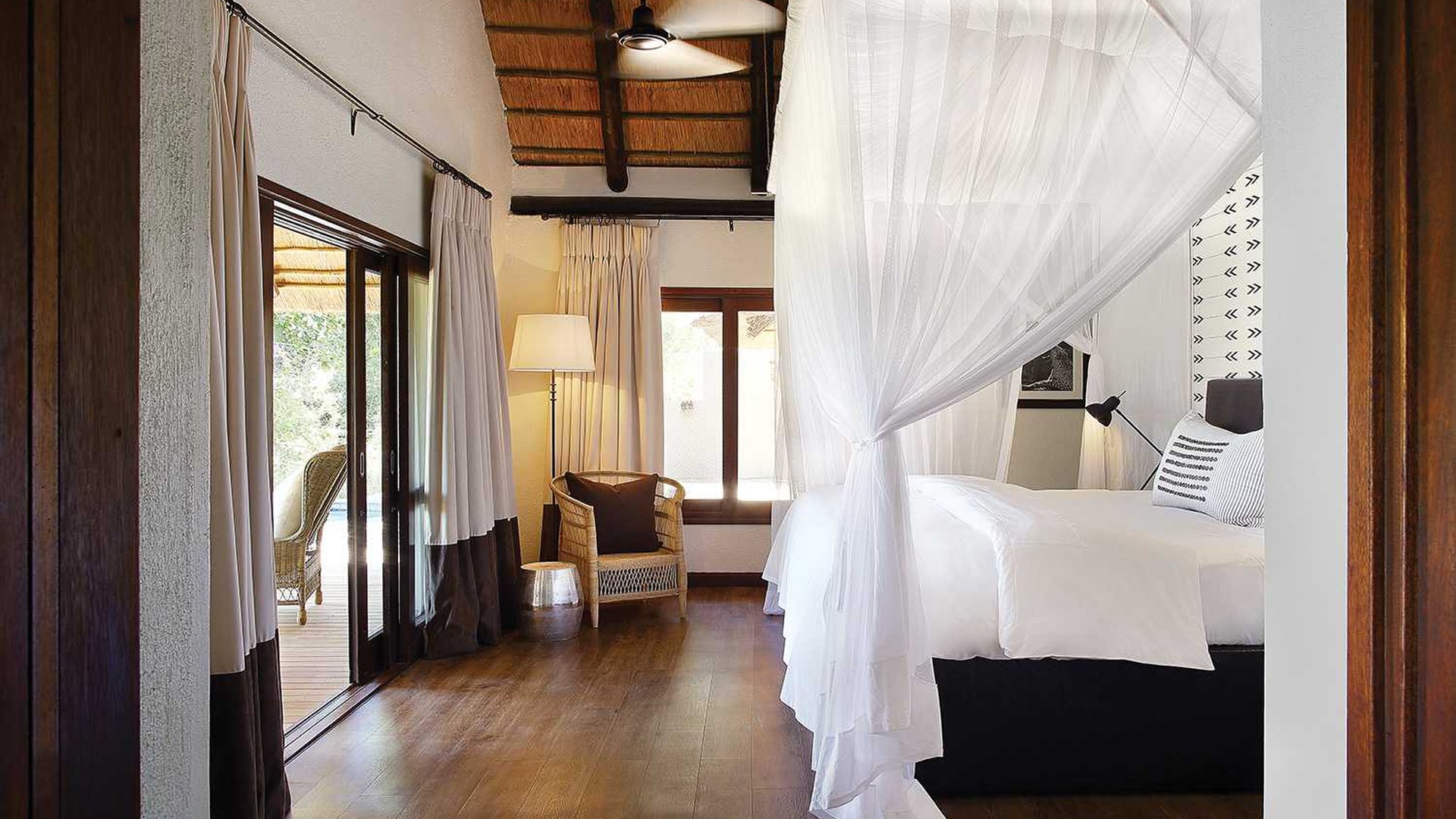 Thirteen nights of luxury in some of the best hotels in all of South Africa.
Cape Grace Hotel
Rooftop Luxury Room
Staying at Cape Grace is an experience in itself, melding the modern comforts of a Cape Town luxury hotel with traditional Cape culture. There is no better position for a Waterfront hotel than with Table Mountain standing sentry and towering over the hotel, a working harbour to one side and a multi-millionaire yacht basin on the other.
It's a heady mix of tantalizing experiences, which makes time spent at Cape Grace something to remember forever. The word 'GRACE' meaning undeserved favour, is the foundation on which Cape Grace is built. Cape Grace opened its doors in December 1996 as a small boutique hotel and from the outset; the vision was to create a hotel experience that was as 'unlike' any other hotel
La Residence Franschhoek
Luxury Suite
2017 Travel & Leisure's World's Best Award Winner
La Residence is surrounded by vineyards and plum orchards, with a spectacular mountain backdrop, breath-taking views of the undulating countryside and an atmosphere of complete tranquility. A new benchmark for luxury Franschhoek accommodation. Step into the Great Hall and be transported to a world of exquisite beauty, opulence and grandeur in this luxury Franschhoek hotel.
Glittering Indian chandeliers hang from the vaulted ceiling, original artwork and huge mirrors grace the walls, while the furnishings of Liz Biden are plush, colourful and stylish. Elegant antiques and exquisite flowers create a feeling of refinement and sophistication.
Fancourt Manor House
The Manor House boutique hotel is the crown of the Fancourt estate. As a National Monument, the Manor House presents a meticulous remodelling of its historical counterpart, the Blanco House, while encompassing the distinctive air of a world-class, 21st century destination.Exquisitely furnished and decorated with sensual metallic finishes, the Manor House offers accommodation of uncompromising quality. Fusing old-world with new-world style, its design combines modern sophistication with its original wooden finishes. Its luxury amenities include the stately Monty Bar, the Manor House Library, a private swimming pool, and the Manor House Lounge which provides an elegant setting for afternoon teas. The Manor House also incorporates eco-friendly design features, providing a refreshing outlook on contemporary travel.
Londolozi Game Reserve - Founders Camp
Founders Camp honours past guests and staff who contributed to building Londolozi Game Reserve. Their efforts developed and distilled our common mission over the course of many decades.
Enchanting and intimate, Founders Camp is ideally situated to provide an insider's view of the secrets of river life. Ten idyllic superior chalets repose in the shade of ancient matumi trees along the banks of the Sand River. This lodge has a 'bushveld Bohemia' style in which nature-based colours are accentuated by wallpaper and handmade cushions for a contemporary safari feel. Founders Camp uses recycled elements of nature in their most natural and raw form.
Founders Camp is also home to the Londolozi yoga deck, a wonderful sanctuary suspended high in the arms of a 500-year-old ebony tree. Inclusive daily classes are held whilst nyala, bushbuck and monkeys abound. On special occasions elephants will move through the riverine bushveld below.
Arrival to Cape Town
VIP Airside Assistance upon arrival at OR Tambo International Airport and connecting business class flight to Cape Town.
Guests will arrive to the Cape Grace Hotel on the evening of day 1 and be met by Private Professional Golf founder, Derek Oakey
Dinner: Bascule Bar (Cape Grace Hotel)
Hotel: Cape Grace Hotel
Cape Point Tour
Highlights of a trip down to Cape Point include; one of the world's most spectacular drives, Hout Bay, Chapman's Peak, Noordhoek Beach, the Cape Point Nature Reserve, two lighthouses on the tip of Africa, Boulders Penguin Colony, Simonstown, Kalk Bay and the Kirstenbosch Botanical Gardens.
Dinner: Paranga Restaurant
Hotel: Cape Grace Hotel
Steenberg Day
Guests will play Steenberg Golf Club in the morning followed by wine tasting at the Steernberg Farm Winery.
Golf Info: Steenburg is mainly a walking faciltiy and caddies will be provided.
Tee Time: 9:00 AM
Dinner: Harbour House
Hotel: Cape Grace Hotel
Wine Tour Day
Guests will be treated to a day of the winelands with special custom experiences with the winemakers.
Dinner: La Residence
Hotel: La Residence
Golf Day - Pearl Valley Golf Estates & Wine Tour
Golf Info: Pearl Valley utilizes golf carts. Departure will be 1.5 hours prior to tee time.
Tee Time: 9:00 AM
Afternoon Winery: Delaire Graff Estates & TBA
Dinner: Foliage Restaurant
Hotel: La Residence
Erinvale Golf Club & Wine Tour
Golf Info: Erinvale is mainly a walking faciltiy and caddies will be provided.
Tee Time: 9:00 AM
Afternoon Winery: TBA
Dinner: Pierneef a La Motte
Hotel: La Residence
Travel & Golf Day - Montagu at Fancourt (Afternoon)
Golf Info: We recommend walking with caddies. Caddy compensation, lunch, and tips are included.
Tee Time: 2:30 PM
Dinner: Private Dinner at the Manor House or Henry White's Restaurant
Hotel: Fancourt Manor House
Golf Day - Links at Fancourt
Golf Info: The Links is a walking only course with caddies. Caddy compensation, lunch, and tips are included.
Tee Time: 10:00 AM
Dinner: La Cantina
Hotel: Fancourt Manor House
Golf Day - Pennacle Point
Golf Info: Pezula utilizes golf carts. Departure will be 1.5 hours prior to tee time. Driving time is approximately 40 minutesfrom Fancourt.
Tee Time: 1:00 PM
Dinner: Traditional South African "Braai" - BBQ
Hotel: Fancourt Manor House
Travel Day & Londolozi Game Reserve
Guests will depart Fancourt in the morning and travel to Londolozi. Once arriving at Londolozi, guests will enjoy an afternoon game drive.
Game Drive: 4:30 PM
Dinner: Founders Camp
Hotel: Londolozi Game Reserve - Founders Camp
Londolozi Game Reserve
Guests will enjoy a morning and afternoon game drives. During the day, guests are able to relax at the award winning property.
Game Drives: 5:30 AM & 4:30 PM
Dinner: Founders Camp
Hotel: Londolozi Game Reserve - Founders Camp
Golf Day - Leopard Creek & Afternoon Game Drive
This day is the best of both, including a morning round of golf at the number two ranked golf course in South Africa and and afternoon game drive. Guests will travel by private plane to and from Leopard Creek then enjoy and evening game drive upon their return to Londolozi.
Game Drive: 4:30 PM
Dinner: Founders Camp
Hotel: Londolozi Game Reserve - Founders Camp
Londolozi Game Reserve & Departure
Guests will enjoy a morning game drive before departing mid day back to Johannesburg for their international flights.
Game Drive: 5:30 AM
Departure: 11:00 AM
South Africa Ultra Luxury Trip Details
Group Size:
2 to 4 Couples & 1 PPG Host
Includes:
12 Nights of Luxury Accommodation with Daily Breakfast
7 Rounds of Golf (Includes caddies and carts where applicable)
Cape Town Peninsula Tour
Luxury Ground Transportation
Safari Experience (5 Game Drives, and all meals)
Winelands Tours (Including Tastings & Lunch)
Domestic Flights
Group Dinners (Excluding Wine)
PPG Host
Not Included:
International Flights
Transportation Not Mentioned
Meals & Drinks Not Mentioned
Activities Other Than Specified
Gratuities
Travel Insurance
Pricing:
$24,500 Per Person*
Pricing is subject to change based on changing pricing on accommodation, domestic flight choices, dates, & group size
*Price is based on 2 couples